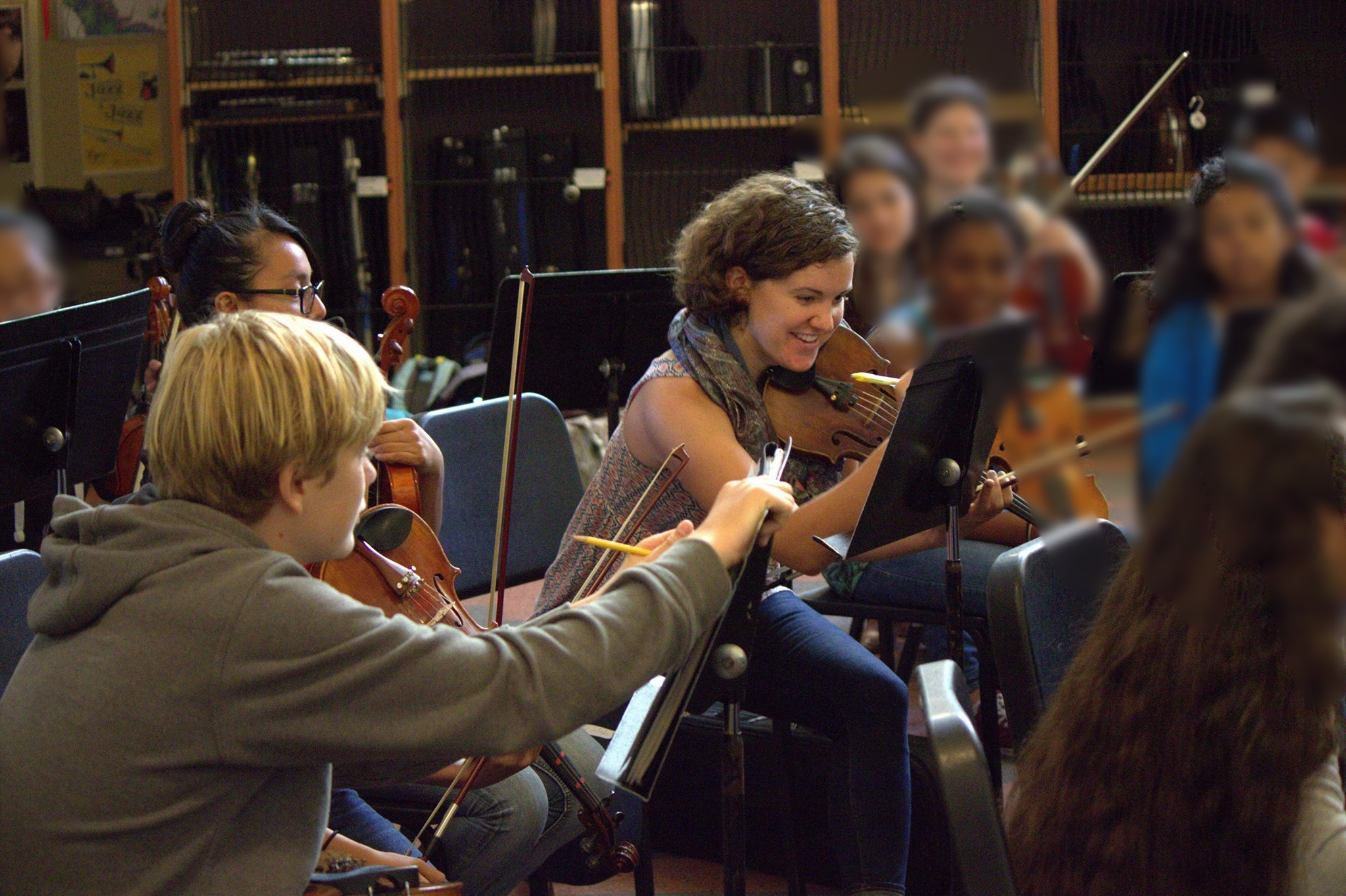 about me
A passionate educator and Suzuki trained teacher, I teach individual and group classes with Suzuki Strings of Austin, violin and viola students at Bedichek Middle School, and run a private violin and viola home studio here in Austin.
I was on violin and viola faculty at the San Francisco Community Music Center for four years, and served as camp director of two chamber music camps during the summer of 2018. I have been a resident teacher in the San Francisco Public Schools, a teaching artist at Summer Music West, a string coach with the Palo Alto Chamber Orchestra, and acted as a teaching assistant at New England Conservatory's pre-kindergarden Project Step Classes to begin my teaching career. Under the guidance of the Cypress String Quartet, I was a part of the Music Moves Residency, reaching young musicians of the Bay Area alongside the Amaranth Quartet.

In violin lessons, the focus goes beyond the technical aspects of the violin, encouraging each student to flourish and reach their full potential. I believe that every student has the ability, drive, and capacity to succeed at, love, and learn from the violin. It will serve as the most meaningful musical outlet, a way to discover self-directed learning, and a way to engage with an entire community of musicians.

Sincerely,
Ms. Abi
I accept students of every age and level to my studio. Let's schedule your free 30 minute trial lesson today! I look forward to starting our work together.